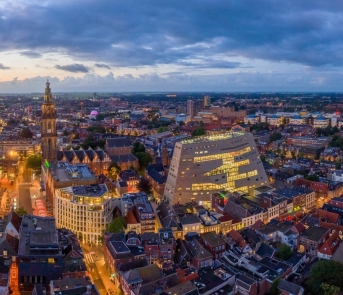 Words say a lot, but facts say even more. On this page, we have collected for you a lot of facts about the city and province of Groningen.
City
Nowhere in the world do people cycle as much as in Groningen. 60% of all traffic movements are done by bicycle.
Groningen is the healthiest city in the Netherlands, according to research by Arcadis. They looked at green spaces, bicycle friendliness and combating heat stress, among other things.
The train station has been voted by travelers the most beautiful station in the Netherlands.
In the city of Groningen, you breathe the cleanest air of all Dutch cities, according to a study by the European Environment Agency (EEA).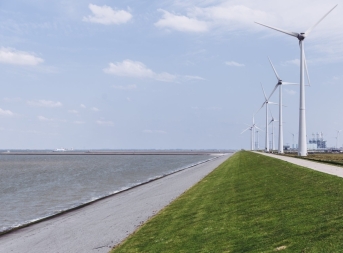 Province
Eemshaven is the second largest seaport in The Netherlands after the port of Rotterdam.
The province of Groningen has more than 2,800 national monuments.
Groningen is fully committed to energy transition. Partly for this reason, the region was the very first region in Europe to be labeled "Hydrogen Valley''.
Winsum (Municipality of Het Hogeland) was voted the most beautiful village in the Netherlands by members of the ANWB.
Residents of the city
The municipality of Groningen has 238,000 inhabitants.
The average age of residents of the city of Groningen is 38 years.
The city of Groningen is home to more than 120 different nationalities.
The city is one of the smartest cities in the Netherlands. 52% of the inhabitants are highly educated.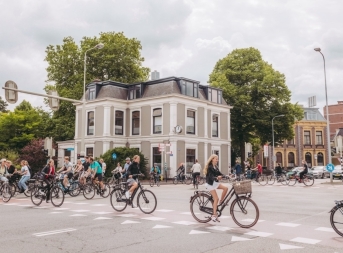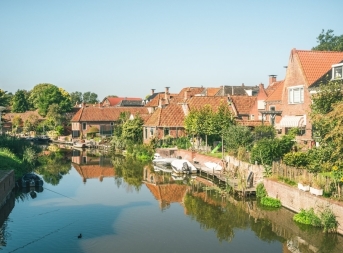 Residents of the province
A total of 596,000 people live in the province of Groningen.
The province of Groningen is divided into 10 different municipalities. These are: Groningen (population 238,000), Westerkwartier (population 65,000), Midden-Groningen (population 61,600), Het Hogeland (population 48,300), Eemsdelta (population 45,400), Oldambt (population 39,000), Stadskanaal (population 32,200), Veendam (population 27,600), Westerwolde (population 26,500) and Pekela (population 12,400).
Residents of the province of Groningen are on average 42 years old.
Jobs and studies
Around 56,000 students study in Groningen, which is almost 25% of the city's total population.
The University of Groningen ranks 66th in the Academic Ranking of World Universities (ARWU Shanghai Ranking). This position is second in The Netherlands and 19th in Europe. In the UI Green Metric World University Ranking, based on the sustainability policies of universities, it ranks 4th worldwide.
The University Medical Center Groningen (No. 29) and the Rijksuniversiteit Groningen (No. 37) are among the 40 largest employers in the Netherlands.
The municipality of Groningen had about 170,000 jobs in 2022. This makes the municipality account for about 55% of employment in the province of Groningen.