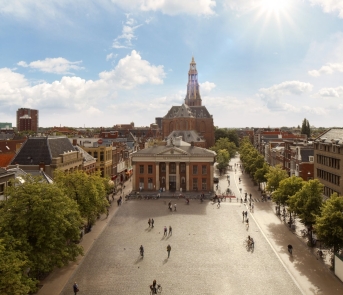 In Groningen, we extend a warm welcome to you as an international. For this very reason, the International Welcome Center North (IWCN) was established. This is the central hub for internationals living in Groningen and businesses based in Groningen. IWCN provides services across three key areas: municipal formalities, information provision, and social activities.
Municipal Formalities
Navigating the municipal procedures that you encounter when coming to The Netherlands can sometimes be confusing and a bit overwhelming. That's where the IWCN steps in to assist you. Whether it's permits, registrations, taxes, or even inquiries about embassies and the consulate, they are here to help.
Information and Social Activities
Beyond questions about municipal procedures, the IWCN is your go-to resource for other practical matters. Whether you're seeking guidance on finding accommodation, setting up a bank account, or even queries about pets, they have answers to all these questions\. Do you have a desire to connect with new people and get to know fellow internationals? The IWCN organizes a range of social activities to help you get acclimated to Groningen.