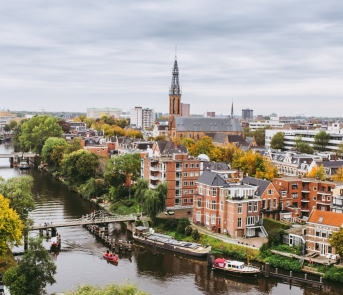 If you're soon relocating to Groningen, it's best to be well-prepared before you leave. Where can you find a good place to live? What do you need to know before heading this way? We're here to help you transitioning throughout this period.
Housing
Finding a place to live in Groningen can be quite a challenge, which is why it's wise to delve into this matter. Which neighbourhoods align with what you're seeking? And which websites should you visit to explore housing options? You'll find more information about this on our housing page.
Moving
Have you already secured a home? Then it's soon the time to move to Groningen. Before you move, it's important to take care of a few things in advance. Additionally, there are a few more tasks to do once you've arrived. On the page about moving to Groningen, you'll discover the information you need.
Fall in Love with Groningen
Do you want to get to know Groningen a bit better in advance? Take a look at our 'Fall in Love with GRO' pages. Here, you'll find all sorts of things related to making friends, city hotspots, and various events. There's a good chance you'll never want to leave once you've experienced it.