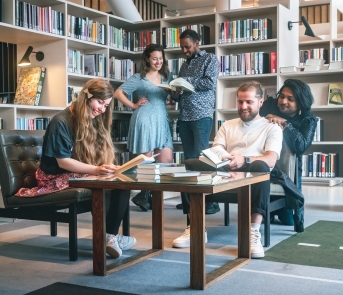 If you're planning to live, study, or work in The Netherlands for an extended period, learning Dutch can be beneficial for you. Fortunately, there are numerous places in Groningen where you can do this. Take a look at some of the options below to find the course that best suits you in terms of price, location, and group size.
Cafe de las Lenguas
In addition to these courses, Groningen also offers you a place to practice the languages you're learning. Café de las Lenguas organizes gatherings at the Harmoniegebouw of the University of Groningen. You can choose a language table and practice your language skills by simply conversing with others. After a while, you can choose to switch tables and engage in conversation in another language.
My Local Friend
My Local Friend is a volunteer organization and part of the IWCN. They connect international residents (who speak at least level A2/B1 Dutch) seeking interaction with locals and long-term residents of the city. The goal is to connect long-term city residents (locally known as "Stadjers") with international newcomers.