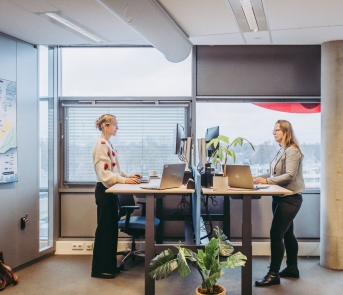 You may have already noticed while living in The Netherlands that the Dutch culture is sometimes just a bit different from other places in the world. The Dutch are direct and down to earth. Of course, this also translates to the working culture in Dutch companies. Below are some important aspects related to work life in the Northern Netherlands.
Work-life balance. The standard working week is 40 hours, but many people work less than this (men included) and job appointments can be calculated in half-day slots. Depending on your industry, these hours are actually adhered to more or less strictly.

Consensus and directness: Dutch companies generally have a flexible hierarchy within companies and a non-hierarchical approach to clients. Disagreement across hierarchical levels is possible.

Informality: Dutch workplaces are informal in terms of dress code and interaction; there is not a lot of formal business etiquette.

Planning: The Dutch are punctual and live with a very structured agenda.

'Nuchter' Groningers are often characterised as 'nuchter', meaning unpretentious or no-nonsense, more so than other regional identities.